Vicky Espinoza is a Ph.D. Candidate advised by Dr. Joshua Viers in the Environmental Systems Graduate Group at the University of California Merced. As a Latina in Science, Technology, Engineering, and Mathematics (STEM), she has been actively involved in making science and mathematics accessible to underrepresented, Spanish-speaking communities throughout her educational career.
Can you share a brief introduction of your research and CaliWaterAg? 
Many studies have projected that more than 10% of agricultural land will need to go out of production to address groundwater overdraft in the San Joaquin Valley. Taking land out of production is difficult and something that cannot be done randomly since there are impacts to people's livelihood and the economy.  My doctoral work addresses how and where this is going to happen in a way that minimizes impacts to already vulnerable communities and farmers in the Valley.
There are two components to my research, a land-use model and community engagement. I'm developing a community-informed strategic alternative land-use transition and optimization (SALUTO) model that's going to help inform where this is going to happen in a way that minimizes impacts on disadvantaged communities and small-scale farmers. Through my work, I am developing equitable and locally appropriate water and land-use solutions by  including the land use preferences of those that have been excluded from decisions that impact their livelihood– community members and farmers.  
I am simultaneously addressing a knowledge and decision-making equity gap in the San Joaquin Valley. In 2019, I was invited to be a panelist at the Latino Farmer Conference to present on the new groundwater law, the Sustainable Groundwater Management Act (commonly referred to as SGMA). As I was preparing my materials,  I realized SGMA-related resources in Spanish and other languages were scant and the materials that were available were not easily accessible by a non-native English speaker.  At the conferences, I was in disbelief at the amount of  Latino growers that did not know about SGMA despite many of their operations being groundwater dependent. In order to be able to make strategic decisions about their land and future, people need to be informed of the issues and policies that affect them. I met a group of growers that wanted to stay in touch and I began organizing in-person Spanish SGMA workshops on their farms. Environmental Defense Fund (EDF) was very interested in the work I was doing and wanted to support my perspective and approach on the issue. Through this partnership, I initially planned to continue my in-person bilingual workshops for growers throughout the San Joaquin Valley that would cover SGMA related topics such as the potential  implications on agriculture, how they could get involved, and the role of Groundwater Sustainability Agencies (GSA's).
With COVID-19 we had to think of a different alternative which is how CaliWaterAg Youtube Channel started. CaliWaterAg is a trilingual (English, Spanish, and Hmong) channel for growers and community members to become informed of California water and land use policy that impacts them, including SGMA. The channel fosters a better understanding of the science behind policy and management strategies that aim to address water and land use issues in the state, like SGMA, for people of diverse education levels. Overall, my doctoral work will simultaneously address a persistent knowledge and decision-making equity gap and also work to achieve representative water and land use decisions for the Valley through my SALUTO model.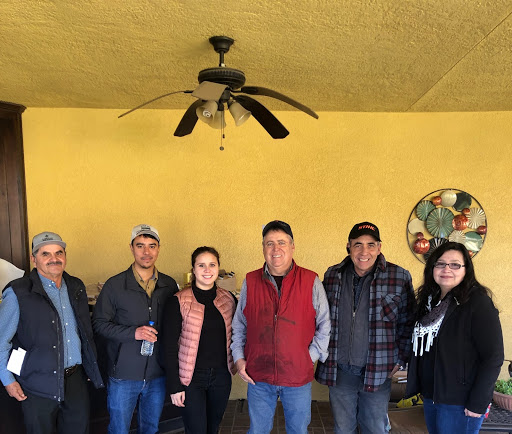 How is this resource an important tool and step towards supporting diverse stakeholder engagement?
This resource was developed with our monolingual community members and farmers in mind. I would love to see our Spanish & Hmong speaking growers use this resource to become informed on water and land use issues in California; To learn how they can become a part of the solutions and elevate their lived experiences and voices so that future water and land use decisions are representative of their and their community's needs. I would also like to see more of a collaborative effort and I think we are moving towards that. SGMA has provided the opportunity to rework how we problem solve and develop solutions — TOGETHER. Co-developing future water and land use solutions with community members and farmers is important for creating climate-smart and climate change resilient strategies for the future.
What are your thoughts about the future of groundwater sustainability?
One challenge is the complexity in discussions about land repurposing as not necessarily meaning we are taking agricultural land completely out of production but finding multi-benefit land uses to help address groundwater overdraft. SGMA is a tool and I would like to change peoples' perspectives on seeing it as the "bad guy." The challenge is letting go of how things have been done in the past and working collaboratively so that our solutions for the future are inclusive, equitable and representative of community needs.
Groundwater overdraft is an issue that is local and each GSP needs to find solutions appropriate for their location that addresses the needs of diverse community members. It's important to address these complex issues on a local level and include all important stakeholders at the table, including monolingual community members and small-scale farmers.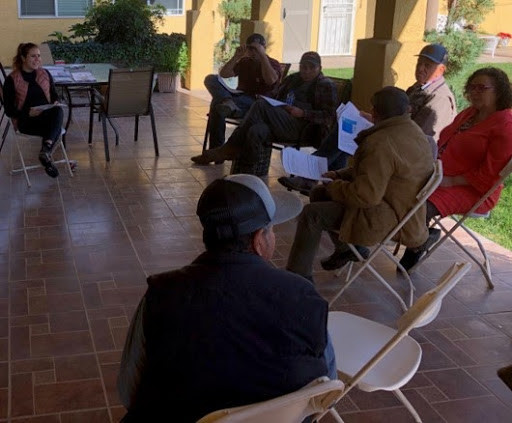 What plans do you have for rolling out future resources?
This January I and EDF hosted two virtual webinars, one in English and another in Spanish, to listen to community perspectives on land use. Through this workshop I was able to clarify any questions or doubts regarding several of the land repurposing options that have been considered for address groundwater overdraft (covered in the CaliWaterAg Water and Land Use Series Part 1.4)  I will be launching a community land use survey soon to know what changes people would like to see in their communities if these agricultural lands are to be transitioned.
The community land use survey will be incorporated into my SALUTO model, which will allow me to analyze different landscapes for the Valley beyond algorithms. The resulting land use solutions will be representative of community member's visions of the future landscapes in their community and the Valley.
---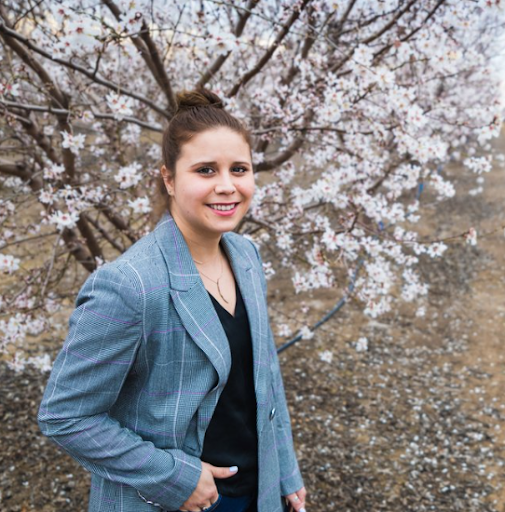 Vicky's research addresses sustainable water management for global food, energy, and water security. Her doctoral research analyzes the impacts of the Sustainable Groundwater Management Act (SGMA) on agricultural land, and how these land-use changes could impact growers and vulnerable communities in the San Joaquin Valley. Her work is built on the principle that water and land-use decisions are best made when those impacted have a say in it! She is simultaneously addressing a knowledge equity gap in the Valley through workshops in English and Spanish on SGMA and its implications on agricultural land and most recently her YouTube Channel CaliWaterAg. She hopes her research will translate into insights that can inform water policy and adaptation strategies, and result in more equitable solutions for underrepresented communities in California and beyond.
Additional Resources:
(English Series) San Joaquin Valley Water and Land Use Series, CaliWaterAg YouTube Channel: http://www.tinyurl.com/caliwateragseries
(Spanish Series) Serie de uso del agua y la tierra del Valle de San Joaquín, CaliWaterAg YouTube Channel: http://www.tinyurl.com/caliwateragespanol
(Hmong Series) San Joaquin Valley Kev Siv Dej Thiab Liaj Av, CaliWaterAg YouTube Channel: http://www.tinyurl.com/caliwateraghmong